Alex and Simon of Journey Limitless
Twenty years from now you will be more disappointed by the things you didn't do than by the ones you did do. So throw off the bowlines. Sail away from the safe harbour. Catch the trade winds in your sails. Explore. Dream. Discover. (Mark Twain)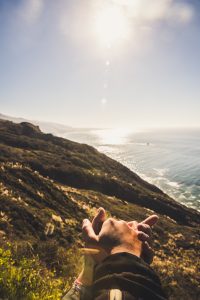 The stars aligned to create two people with adventure in their souls and seeing the world in their life blood. Chasing horizons and seeing journey as a limitless adventure are just some of the things Alex and Simon have in common. Over the centuries they have been stealing horses together and riding them to the sunset. Most recently, they met in the summer of 2015, fell in love and instantly recognised their shared dream to see the whole world. This time, instead of horses, they will ride motorbikes around the world.
They started their preparations late Autumn 2015, hit the road July 2016 and are planning to return in July 2017.
Support limitless.
Please enter an amount of your choosing below. Any amount helps keep us fed and the petrol flowing.