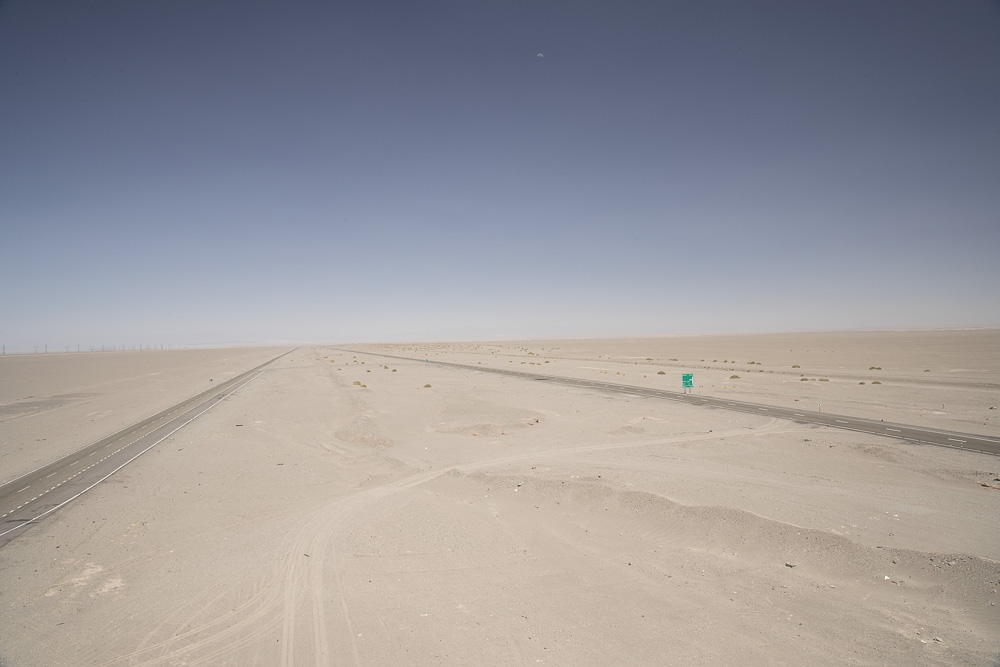 Iran and the Police Shake Off (too much kindness will ruin you)
We'd just managed to limp across the Iranian border after a thirsty and tiring ride across the Pakistani Baloch desert. It was late afternoon and we deposited ourselves, dusty and wary at the mercy of the immigration officials who took our passports and disappeared into a room. No less than three soldiers stood around us with a deliberate nonchalance which smacked of annoyance at being kept back (in theory the Iranian border ought to have been closed by now, it was 16:30 on a Tuesday). They looked young and engaged, bored around us but striking up good humoured conversations with their cohorts, punctuating their farsi with car manufacturers and suddenly turning to us to ask us where we were going, where we'd been with a seriousness which took us aback.
Alex was sitting awkwardly- a hurried headscarf manufactured from a beautiful pashmina bought in Nepal which kept getting caught on the heavy duty velcro of the jacket, ruining the thread. Realising that her only purchase from Nepal was slowly being unpicked by the velcro, she was caught between wanting to salvage the remainder and not wanting to uncover herself whilst surrounded by soldiers, nice as they seemed. A full half an hour later, the official came back out with our passports but didn't hand them back until we answered exactly what itinerary we'd follow on our bikes.  We hadn't realised that Iranian's are limited to 250cc on their bikes so ours were causing some interest. The visa application does not offer own transport as an option and we'd been advised to say we were traveling by public transport to maximise our chances of being granted a visa in the first place so we had expected some questions over our now assumed form of transport. Clearly satisfied that we weren't a threat, the official let us go but explained that we needed to be escorted to Zahedan as the road runs only 20km from the Afghan border.
Doing a quick headscarf for helmet swap, Alex and Simon got on their bikes and the soldiers clambered up onto their armoured jeep, complete with mounted machine gun. Four in the back and two in the front with one more soldier tasked with manning the gun and scanning the right of the road for possible illegal border crossings we sailed out of the border compound and into the steady heat of the open desert. The mountains on our right seemed impenetrable but apparently frequently see attempts at crossing the border. Cars will drive through the Afghan mountains and attempt to cross the 20km of minefield into Iran and somehow scale the tall steel fence sweeping along the roadside.  The minefield was also peppered with lookout towers, their crenelated tops in the sand giving a seaside feel to an otherwise dangerous landscape.
Within half an hour, we'd pulled over and we waited for a swap in escort again. However it was much quicker and more professional than before, an equally armoured and complex looking vehicle pulling up with equally keen looking soldiers overflowing on the back. with a wave and an eventual smile, the first cavalry set back off for the border post.   Two more swaps later and we came up to Zahedan. A surprisingly lush town in the centre of the desert. Puppies played at the police station while we waited, scared of us at first and eventually coming over to pretend-gnaw our gloves.
Eventually, we were escorted further to a police station, shown upstairs and given cold water to drink. Filling out yet more paperwork, we spoke with one of the officers who was friendly and kind. Alex was boiling to death so took off her helmet and to her regret had left her scarf in the motorbike below. The chief officer without glancing up hurriedly spoke to the nice police officer who shuffled back to Simon and told him Alex had to wear her helmet. Accepting her fate that she will clearly boil to death before paperwork was finished, she grudgingly put the helmet back on.
Sitting in the office, helmet and all, whilst Simon relaxed jacketless and helmetless felt a little silly. Eventually the policeman must have taken pity on her and they all got up and said that they would escort us to a hotel. Riding out with policecars, we traveled for about 3 minutes, coming upon a hotel a stone's throw from the station. The officer asked for a room and they claimed to have none available (despite being a huge hotel). We all got back into/onto our vehicles and rode back to the station. It was about 7pm at this stage and we were hungry and still tired from what had ended up being a very long day.  We were asked to wait outside the station, sitting on two wooden chairs in the parking lot. The officer who spoke English said they were trying to find a hotel, we found one in about 2 seconds on booking.com and explained, armed with this info he went to see his superior and promptly disappeared for 45 minutes. Night fell, we still sat by our bikes. At this stage Alex was just exhausted, fed up and a little bored of waiting. The officer reappeared and handed up both an ice cream. Hopeful that this signalled the time to move to the hotel we got up but he said that they couldn't leave as the officers were having dinner.
It was now 8:30pm.
We were really fed up by now. The ice cream had evaporated along with our patience. Simon went up to ask at the station office again.
Fifteen minutes later still, a patrol car finally turned up to escort us to the hotel we'd found. A short ride later in the dark streets of Zahedan we reached the hotel. They had room but only took cash. Thanks to having been swindled at the border by the money changer we were $15 short on our room. With the bikes and the police by our side and Alex still wearing her helmet indoors, we'd attracted a small crowd of men. One of them (thankfully) spoke good English and he translated from the lady at the hotel counter all the prices and charges for Simon. We explained that we had only a certain amount of cash thanks to not being able to use ATMs in Iran but that we had Euros if they would accept them. they politely explained they wouldn't accept Euros and we'd have to find a money changer. All of a sudden it became apparent that the room was paid for and that everything was fine. Apparently whilst talking to one of the men in the group, another one of their number had paid for the outstanding amount and a little more and said he'd come back in the morning to see if he could help with anything. Touched by this generosity but perhaps too tired to express it, we parked the bikes in the small courtyard and waited for the room to be ready. Selfies were taken. Questions were asked in languages we do not speak. The dwindling patience levels were near-extinguished, particularly as no one was left now who spoke English.
It was now 10pm, we'd only eaten an ice cream since breakfast of a tin of tuna and a slice of bread at 6am. We'd ridden through the Baloch desert in high winds, we'd been through 2 high profile army checkpoints which had recently had soldiers gunned down by terrorists, we'd crossed a border, we'd ridden through the Iranian desert after a highly charge immigration check and we'd been messed around by the police on arrival who couldn't find a hotel in a town filled with about 20 of them. All we wanted at this stage was to shower and sleep. Seeing Alex release one silent tear at this torture of not being allowed out of her helmet and jacket after a hot, long day's ride and just being asked for selfie after selfie by strangers, Simon stormed to the desk and requested  the room immediately. He was promptly handed the keys and we made our way upstairs to a beautifully cool tiny room where Alex removed her helmet, jacket and boots and just sat, surrounded by heat haze as she cooled back down.
The next day we woke up early, packed and energised from a great night's sleep we were keen to hit the road. A delicious breakfast of flatbread, cheese, honey and carrot jam awaited us which we devoured in a minutes, washing it down with hot tea. Then, ready to go, we were still waiting for our police escort (despite having warned them we were ready to leave 10 minutes previously). We were stuck as the hotel would not give us our passports- they would only release them to the police (as we were officially in an army controlled zone of the country being so close to two difficult borders).  We waited another 30 minutes before a patrol car turned up and revved loudly to make us hurry up. The cheek of it annoyed us a little as, in theory, we'd been ready for an hour and a half but we got on our bikes nonetheless and asked to go to a money exchange service.
They took us all around the city only to end up at bank about 2 minutes from the hotel. The bank explained that they were not entitled to exchange money, that we needed a different branch. We rode on to another branch, waiting in between for another police escort swap. The next branch told us much the same but then said that we had to go to an exchange service but that there wasn't one in town. However, there was a travel agent who would change money for us but that we mustn't accept his rate. We had to insist on a different rate. Clearly knowing his market, the bank officer must have explained this to the policeman with Simon after explaining it to Simon. He went on to the travel agent, a short walk away, and some negotiation later, exchanged money for the proper rate. Apparently the police officer had to step in to remind the agent of what the bank had told him.
Handed over to yet another escort, we headed out of town. Finally we were able to pick up some speed and we reached the outskirts where the officer dropped us at a motorway shop. We bought dates and energy drinks and waited for the next escort. A friendly police officer turned up and shook both Simon and Alex's hand and said he thought our trip was great. It was so nice to meet someone warm and kind that we immediately got chatting to him. He'd been in the army for a few years but he really wanted to ride motorbikes and travel. It was great to connect with him particularly after some of the negative, annoying habits of a handful of the previous officers we'd chanced upon. We followed their car through the flat desert on our way to Bam. Bam is a beautiful town built from the sandstone of the region so it looks like a sand castle city rising from the desert. But before we'd make it to Bam, we had about 27946726 police escorts to get through and after the highly efficient swaps of the border patrol (clearly we'd been spoilt) the police escorts were a lot less organised and we were continuously having to wait 15-20 minutes in the blazing sun for the next escort to turn up. Questioning why all bike gear is made in black and jealous of the officers in their air conditioned cars.
By the time we reached Bam (about 4 hours later than it would've been if we'd just ridden unescorted) we were getting pretty annoyed at this police escort theory. We'd been told by the officers in Zahedan that the escort was only mandatory until about 40km out of Zahedan and that by Bam, we'd be alone. Obviously this hadn't happened yet and we turned on our current officers and asked for our passports. They refused to give them to us in their limited English. A passerby stopped and asked in perfect English if we needed help, we explained the situation and he spoke to them for a while. He then said to us that the official line from the officer was that we was there to make sure we had a good time in Iran with no troubles on the road. We explained that with them confiscating our passports we weren't able to stop and photograph any buildings or even enjoy the town as all our journey so far involved waiting for police cars to turn up. He said we felt like we were prisoners rather than tourists and although we appreciated their protection, that we'd been told that Bam onward was definitely safe. At this our new friend smiled and translated and clearly added something magic to the mix because the officer then handed over the passports to Simon with a scowl. He got into his car and didn't move. Almost immediately a second police car turned up and our friend explained the situation. The second car said "No problem, we'll escort them out of the town only!" Feeling hopeful that this was the end of the babysitting, we followed the car with our new friend, reached the end of town only for the police car to peel off when a replacement police car turned up!!! The swaps were becoming more sophisticated but it was still annoying.
This happened again, about 10km from the last time. We stopped for petrol by the side of the road, having been followed by a blue sedan for the last 5km. It pulled in with us and parked a discreet distance away, two pairs of sunglasses watching us from the car. Filling up, Simon went to buy a snack and a drink from the shop. A bus full of young men turned up at the shop front waiting to come in and Simon saw a woman who'd been buying things be asked to leave so that the men could enter the shop. She put down her shopping and waited at the exit of the shop until she could be let back in, while the boys were raucously filling their bags with soft drinks and sweets. They said something in a brash and sneering voice to Alex on their way back in the bus. The watching sunglasses did nothing to help or "protect", they just observed from the car.
We set back off, roaring down the motorway, trying to shake off our tail, they tried to keep up and eventually didn't manage but no sooner had they given up then another unmarked sedan turned up (grey this time) and tailed us. Going slow when we did, speeding up when we did, even pulling over when we did. We had enough of the games so once the motorway gave way to winding hilly roads, we sped up and eventually lost them. By lunchtime we'd reached Yazd.
We rolled into a quiet town. Dusty roads lined with low level buildings set far back from the street. We felt like having lunch but it was a complicated issue during Ramadan.  Although at this stage, we were looking secretly for ice-cream as we were so hot and dusty. It wasn't long before we spotted another adventure biker. They're quite easy to spot on the road outside of Europe as there aren't many. The dusty bike, held together with duct tape with big panniers, it's a look that few city riders aspire to. Eagle eyes Simon spotted a UK numberplate. Excited to find not only another adventure rider but one from the UK when Iran is notoriously difficult for UK citizens to enter, we stopped and went over to find a tall, blonde-bearded South African on a UK bike! Despite getting on amazingly well together, it was so nice to have another adventure rider to talk to we immediately decided to hang out together and ride through Yazd and then onto Isfahan as a group. We hadn't ridden with another adventure biker since Nepal and other bikers at all since India so this made a nice change to an otherwise stressful day.
Yazd was so pretty, like Bam, it uses local materials so some of the buildings look like they're made from the desert they rise from.  The old town was magic, tiny crooked, narrow roads through old crumbling buildings and covered markets and the whole thing was empty! Thanks to Ramadan everyone had closed up for the day so we were able to ride our bikes through the zig-zagging streets with abandon.
It was fun chasing each other around the town so we did a few circuits before trying to find some ice cream to cool down. Parking by an impressive monument of a giant bicycle, we struck up conversation with a local who told us to follow him, he'd take us to the best ice cream place in town. First we stopped at a pastry shop and tried a bit of local pastry. One was from Qom, a sugared nutty hardened caramel which crumbled on the tongue in a delicious sweetly sticky way. We also tried nougat-like pistachio squares which were softer than nougat and way more addictive. We were then escorted to the ice cream shop next door which looked definitely closed but the owner peeked through the door and let us in. We had to sit upstairs but the counter in the tiny cafe displayed so many flavours of ice cream and tonnes of fresh fruit. We ordered a tub of fresh berry ice cream to share and only after noticed someone ordering a fresh carrot juice with a ball of ice cream inside. It looked so strangely good that we had a pang of envy at not knowing about this method! Our choice was still delicious though, however hideously expensive the tourist rate ended up being.
Full from ice cream we decided it was time to try to reach Isfahan where we had a host family to stay with. It was only a short ride and it was fun to ride in convoy. Three big bikes along the motorway in the desert attracted us a few waves.  We got to Isfahan with no problems and marveled at how much more traffic a town of that size had. The drivers were pretty erratic and loved to drive fast and brake at the last minute and also to drive really close to the bike to inspect you and the bike. It was all a little stressful as sometimes they'd come far too close and almost brush your leg or worse, the bike. despite this, we made it to our hosts house and we were greeted with such warmth and kindness that we immediately relaxed. Our host didn't even mind that we'd expanded by an extra person! Offering us dates, pomegranate juice and sweets, we sat and chatted for hours into the night. It was going to be a good stay!