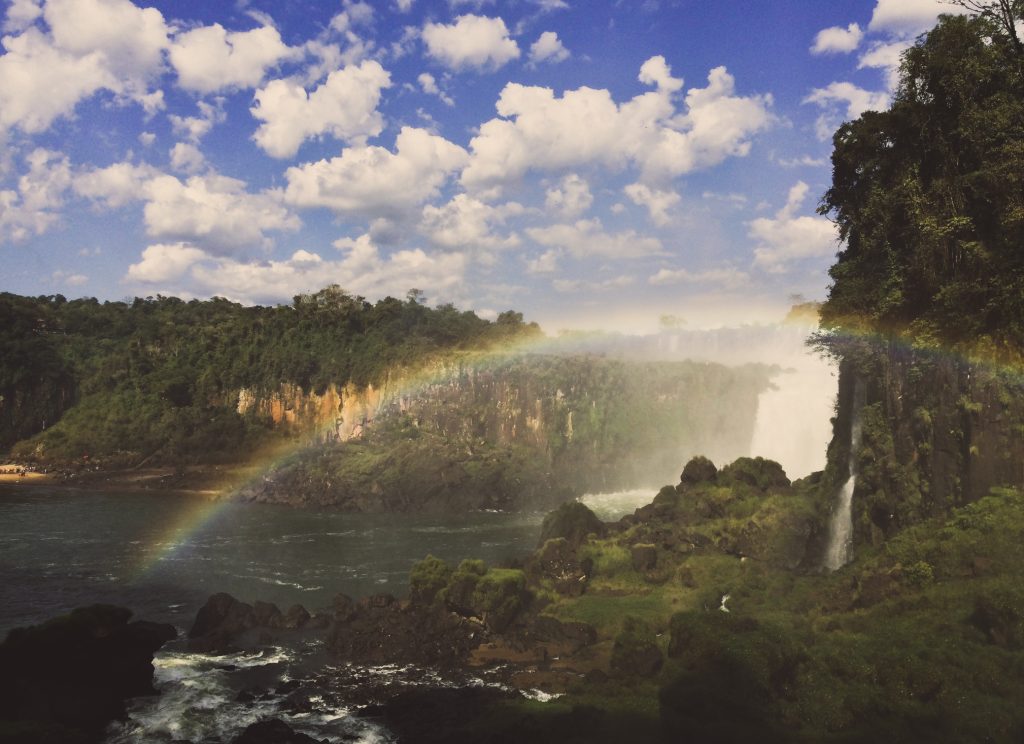 The best laid plans of mice and men often go awry… In this case, perhaps there were too many unknowns to plan a seamless start. Simon and Alex arrived in Rio late on Tuesday having been forced to buy an onward ticket from Brazil (BA wouldn't accept check in until the onward journey was proven!) Despite the slightly stressful start, the two made it onto the flight and Rio beckoned only 11 hours later.
The first day was nominated as a lazy day with Copacabana beach being explored, fresh coconuts drunk and waves bodysurfed.
Rio was declared fun but edgy with a night spent in a hostel in Lapa which had apparently fluid interpretations of a fixed price for the night and whose bar menu advertised "suggested prices" for drinks (the displayed 5 reais becomes 20 if you're a foreign guest). Our heavily tattooed host candidly admitted in a voice thickened by tobacco that her son had been murdered after being wrongfully identified by vigilantes but still maintained Rio was the best town in the world. Despite the Lapa hostel experience, the area itself was lively with plenty of tales of darker days.
The bikes were to be freighted straight to Buenos Aires a week later so the pair made the most of an unexpected gap in the journey. A whole week off meant they could go to Iguassu falls to see the famously beautiful site. Iguassu itself is split between three countries, Paraguay, Brazil and Argentina.
Not wanting to miss their chance to see a very small part of Paraguay, A&S took a bus across from Brazil and were deposited in a bustling street filled with market hawkers and yerba-mate sellers. Naturally, they bought some Yerba and as usual, eyed up the avocados and mangoes to see if they were sweeter on this side of the river.
After taking the bus to Paraguay, A&S decided to walk back from one country to the next using the only bridge which connects the country for miles. The river separating the two is over 200m wide, both banks sweeping past with thick trees and only a few buildings. They followed the others on foot who were each carrying three or four bags filled with goods and clothes.
The next day the pair went to the Cataratas (in Iguassu national park on the Argentinian side). Two buses later, they made friends with a German couple who were instant buddies having offered Alex some biscuits. The falls were stunningly beautiful- majestic and vast. The visit was punctuated with humour as a monkey swung out from nowhere and pilfered the germans' biscuits from their backpack in an impressively swift robbery! It then sat in a high branch and carefully disposed of the biscuits, one after the other, gleefully munching its way to simian obesity.
In a similar vein, Coatis stalked A&S as they ate a small snack, waiting for their chance to snatch their food. The pair were luckier than the Germans and finished their food in peace. After a whole day of exploring the park, the returned to Brazil and looked forward to their next day's journey to Buenos Aires.